The Gabrielle 4 in 1 Cot Bed is perfect from taking your newborn through to early childhood!
With the headboard and footboard upholstered in a quilted warm caramel fabric and a deep tufted button design - this cot is designed for an elegantly styled nursery.
This fab cot has 4 configurations, allowing it to be a configured into multiple bed shapes. The configurations of this white and caramel cot include: Small round cot, oval cot sheet, oval baby bed & oval cot. 
As your child grows, you can adjust the height of the duckboard, lowering it as your little one begins to stand up at the crib side. This adjusts the duckboard from 54.8cm in height down to 24.8cm.
This is perfect option if you're looking for a timeless cot, that will style beautifully into a neutral nursery or bedroom.
Use the Nadia foam cot mattress and Minnie foam cot mattress to fit with this cot's various configurations, for your baby's most comfortable nights sleep.
This cot is made out of beechwood and coated with an ecological varnish.
 Also available in grey.
The Gabrielle 4 in 1 Cot Bed is the perfect choice for your baby and will last right through to their toddler years. See the different ways you can use this beautiful cot below...
SMALLER CRIB
Perfect for newborns! Add our smaller mattress if you choose to use the cot in this size.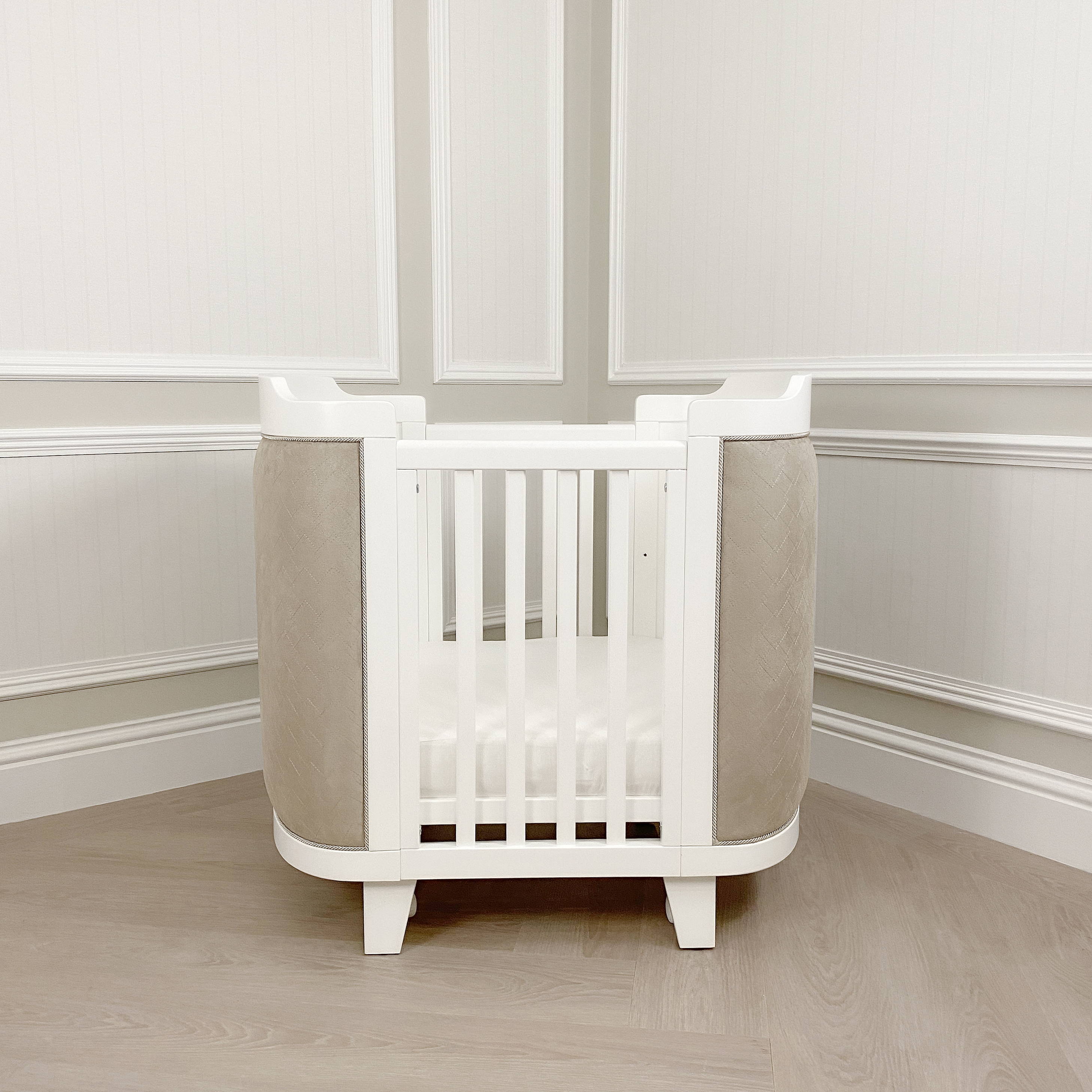 BEDSIDE COT
The side of the cot is removeable so you can keep baby close.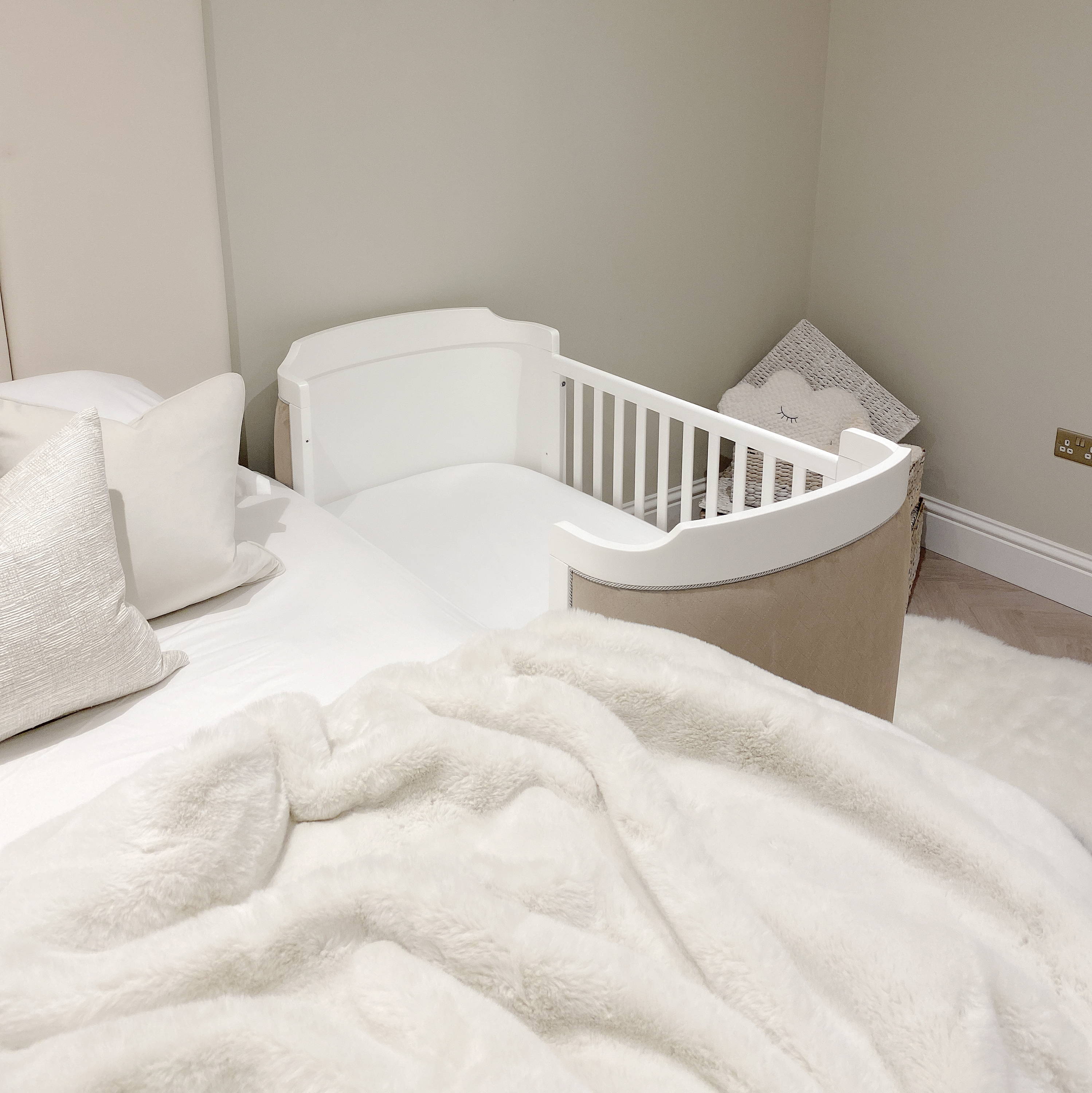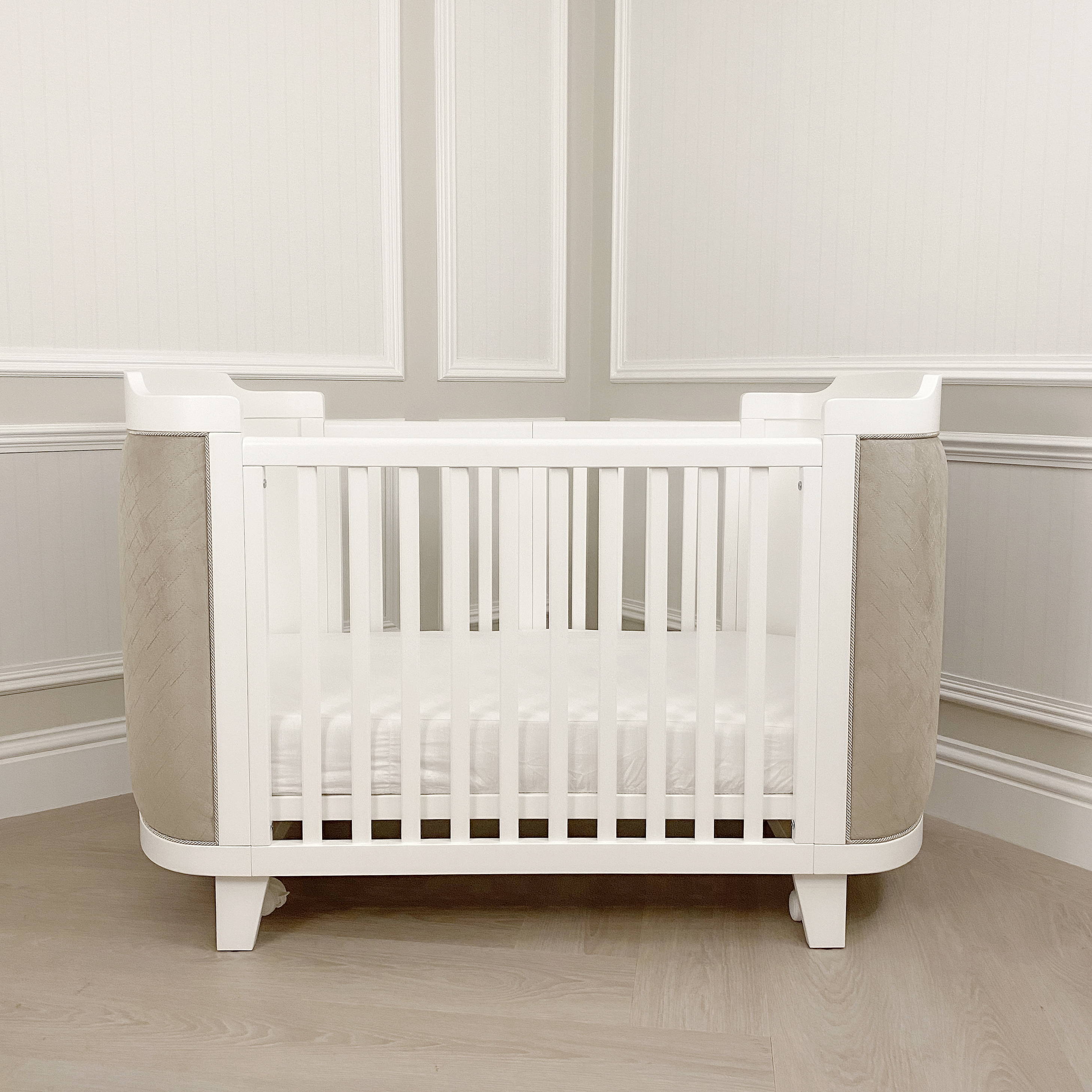 COT BED
When they're ready, remove the side to help your little one feel more independent.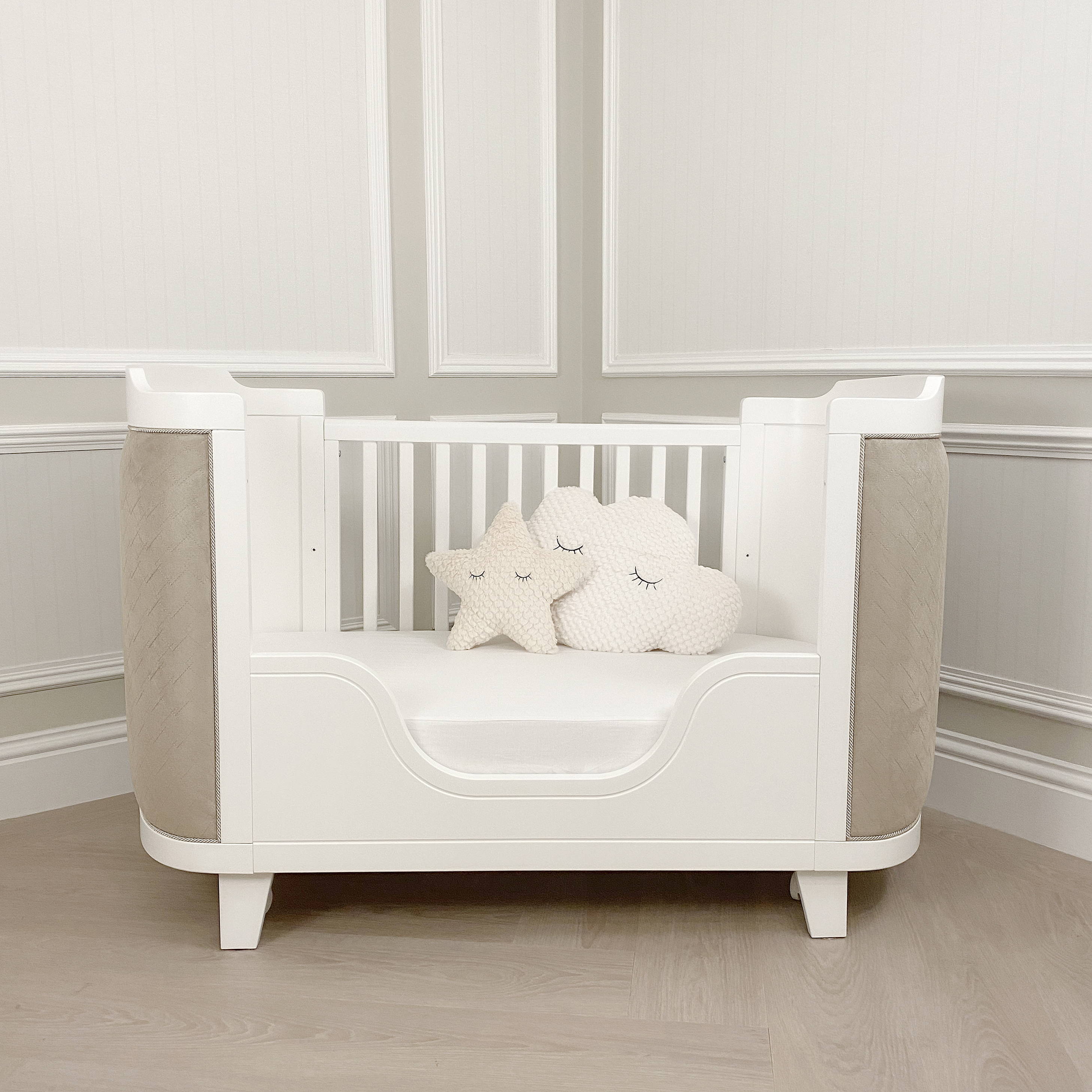 *If you're planning on using the cot in both the small and standard sizes, you'll need to purchase both mattress.
Express delivery in 5-7 working days from £4.99. Calculated at checkout.
Not right for you? No worries!
Our friendly team can help arrange a return for your item. Simply pop it back in its original packaging and let us know at hey@rowenhomes.co.uk within 14 days of receiving your item - and we'll sort the rest. If you want to organise your own return - that's fine! Just give us a heads up at the same email so we can expect it arriving at our warehouse.
Full terms and conditions can be found here.