Can You Mix Gold & Silver in Your Home?
Mixing metals is historically a fashion faux pas, but as styles are developing, can you mix gold and silver in a stylish way?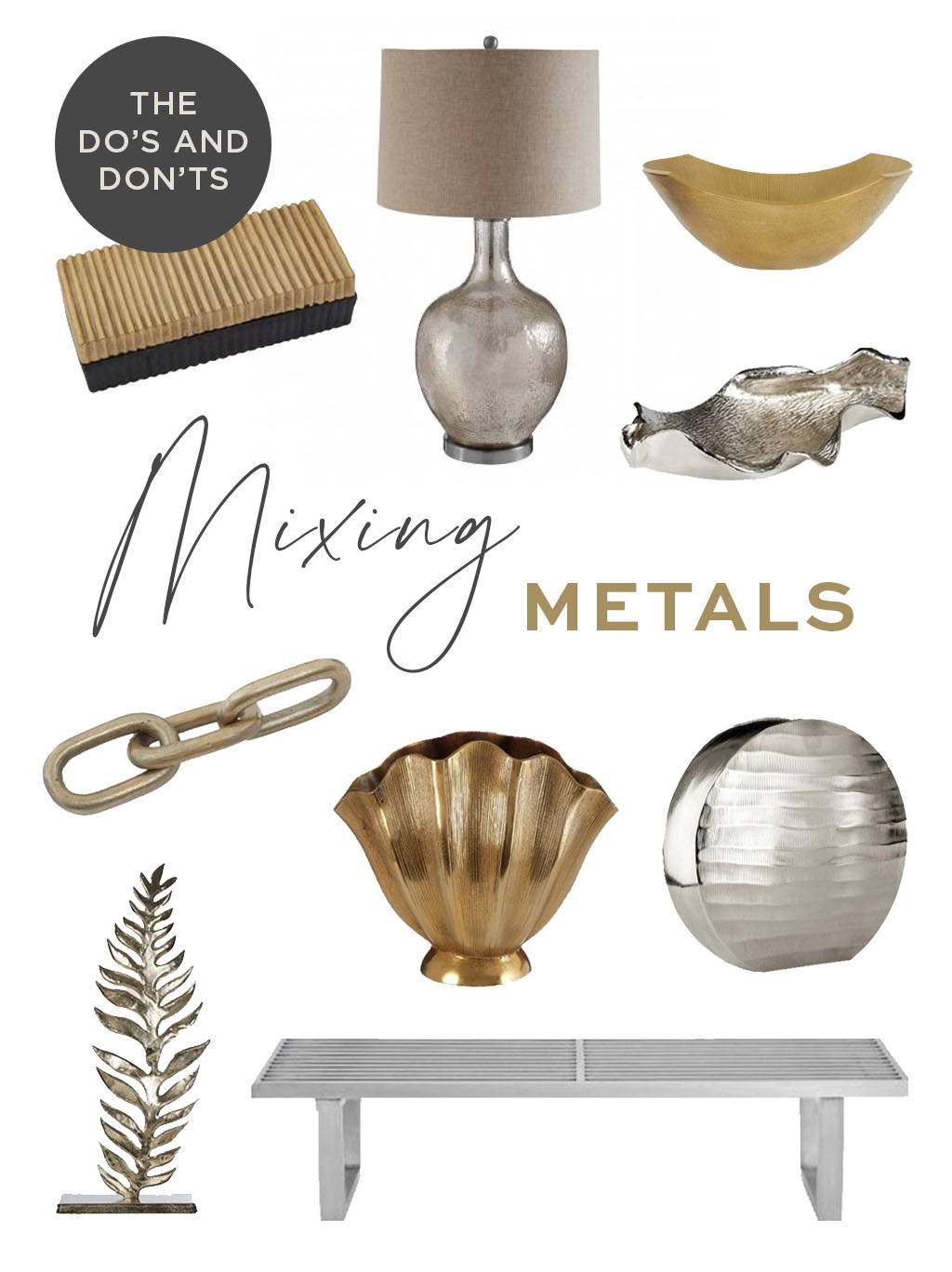 Some times, things are a match made in heaven. Other times we've got to strike the perfect balance to create a beautiful synergy. Mixing metals, such as silver and gold, is a long debated topic. Should you just stick to gold or silver? A stunning combination of both can be achieved with the right balance.
If you can't decide whether or not to try mixing metals in your home, take a look at how you should approach it, and whether it's best for your scheme!
What to consider when mixing metals in a room scheme
If you decide you're going to mix silver and gold in your home, you'll need to pick a theme. This could be choosing your dominant metal and your accent, for example mostly gold with a touch of silver. To do this, we'd always recommend pulling inspiration first so that you can made a clear decision on your base metal - try heading over to Pinterest to find some inspo!

By choosing your dominant and accent metals, this means that your design wont be completely random. If you go in headstrong without a plan, this is where your design will start to create unbalance and it can become overwhelming - this then confuses the eye and distracts from your room's focal point!
Can mixing metals still create a luxury look?
Usually, mixing metals creates an eclectic look. Bringing in both gold and silver can be used to create an unanticipated look that ads a bit of character and visual interest.
By blending warmer and cooler tones creates a textured depth, for example in a neutral silver entryway, introduce a feature wow gold piece such as a pendant light. Alternatively, try a non-metallic finish, these can help create a neutral look as a base that wont distract from your signature pieces.
Top Tips for using both Silver and Gold in your home
Once you've decided to go for mixing metals in your room, try sticking to a theme between your gold and silver. This could mean using a mix of brushed brass and brushed silver in your accessories. By using the finishes to tie your mixed metals together, you're still being consistent in your space and creating a coherent look.
The Do's and Don'ts of mixing metals

At Rowen Homes, we tend to curate our capsules based on a Gold or Silver theme, that doesn't mean we're not open to mixing metals in the right places! To help guide you through your decision to mix golds and silvers, here are some quick do's and don'ts

1. Use neutral metals, such as non metallic's, black metals and iron to help ground your look.

2. Refer to the texture of the metals you're using when planning- whether its polished, brushed or matte.

3. Be subtle! Avoid overwhelming your room by mixing your pieces slowly.

 

1. Don't cluster your accent metals! Space them across your room so not to draw attention from your main focal points.

2. Don't forget to mix your textures to avoid pieces fighting your eye for the limelight, try to make your signature piece be the most eye catching

3. Don't mix metals within the same tone! Choosing two metals from the same colour family might feel more natural, but this can sometimes jar with one another if they're an off-match.

 

Can I mix Gold & Silver in my kitchen?

Sometimes having hardware in your kitchen that doesn't match your original vibe is something you need to work around (this goes for your bathroom too!). Matching your hardware match your lighting and fridge can be difficult. Try using metal accents on your seating and utensils that match your chosen primary metal to bring in a cohesive look that doesn't look mismatched.

So, is it OK to mix Gold and Silver?

We stand by our love for keeping it simple with one metal for a glam look. But if you're trying to incorporate a special ornament that doesn't totally match your scheme, or want to use metals to add textures to your room - it's totally doable! Keep to the rule of using one foundation metal and one accent, and space them accordingly to avoid overpowering your scheme!