Our top shelfie styling secrets on how to create a designer look! We have teamed up with our Visual Merchandiser Simon to create the perfect shelving tips to re-create in your home. From adding softness and creating balance this is super easy to do.

SPACE OUT DOMINANT ACCESSORIES

SPACE OUT DOMINANT ACCESSORIES
First things first, it's really handy to space out your larger, more eye catching accessories at the beginning. This creates a framework for your shelving arrangements and helps anchor the design aesthetic of the shelf you're aspiring to.
For instance, we placed the Bordeux Large Gold Metal Ribbed Bowl on the bottom shelf. This allows you to see the gorgeous internal ribbed design. If this was displayed on a higher shelf, the design detail would be missed.
Therefore it's super important to map out which accessories belong where dependant on their aesthetic.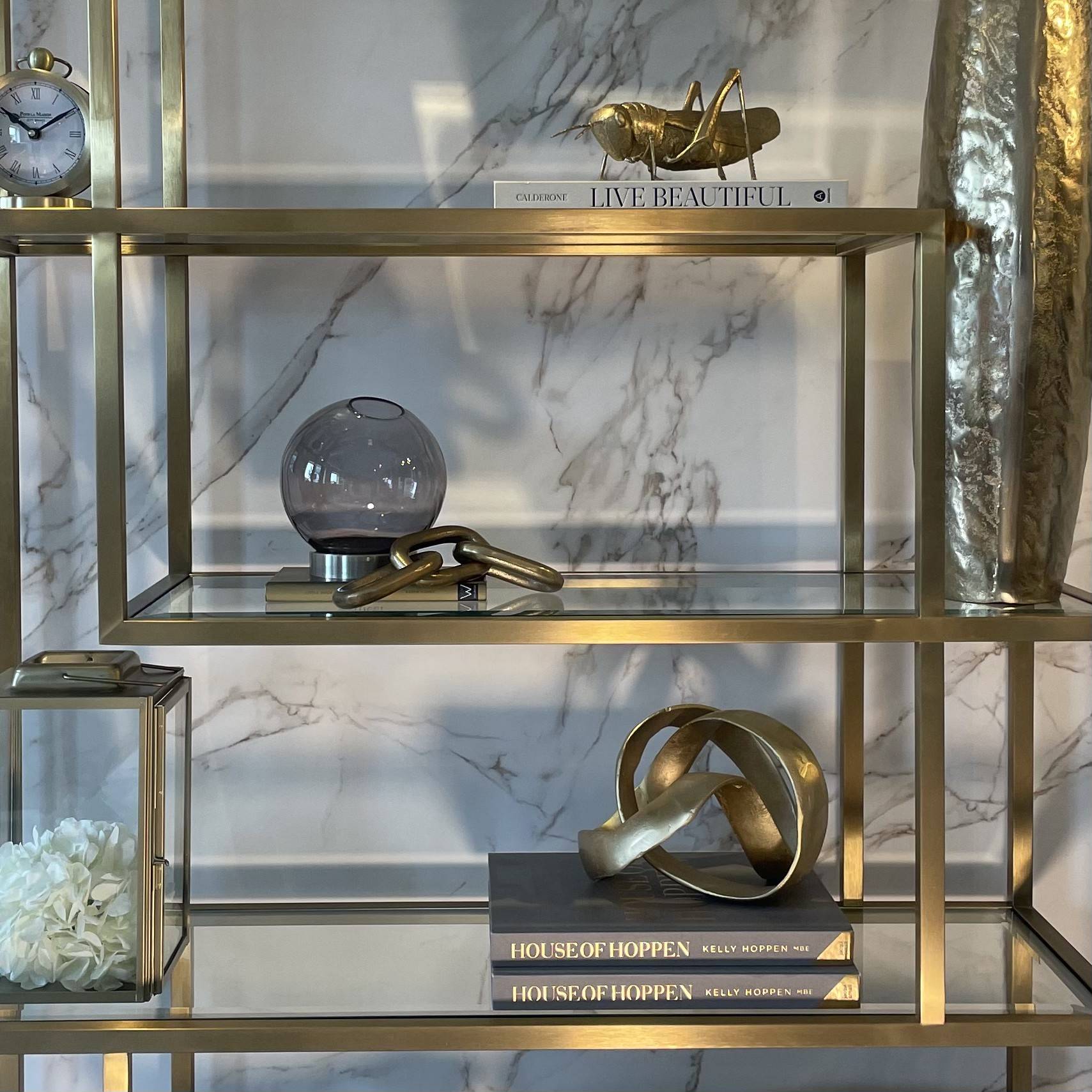 Once your larger items have been placed, it is also key to create balance. We love creating balance through a visual, diagonal approach.
We have done this by placing items in a repeating diagonal offset. This method allows you to create layers within your shelving area, making your shelf look more premium and pleasing.
This method will draw instant attention to your shelving area making it an important focal point.
Mixing textures is a simple, yet effective way to achieve an interior designed look. Simply adding florals or even a cushion will instantly add softness to your shelving space to add serenity.
We've created this look by placing a Hydrangea head inside of a metallic gold lantern to create a contrast of textures.
Mixing materials such as glass and metals also works really well. We've also added the Fern Globe Glass Plant Holder to add a glass element to reflect light. The dark glass also adds contrast to balance out the softness.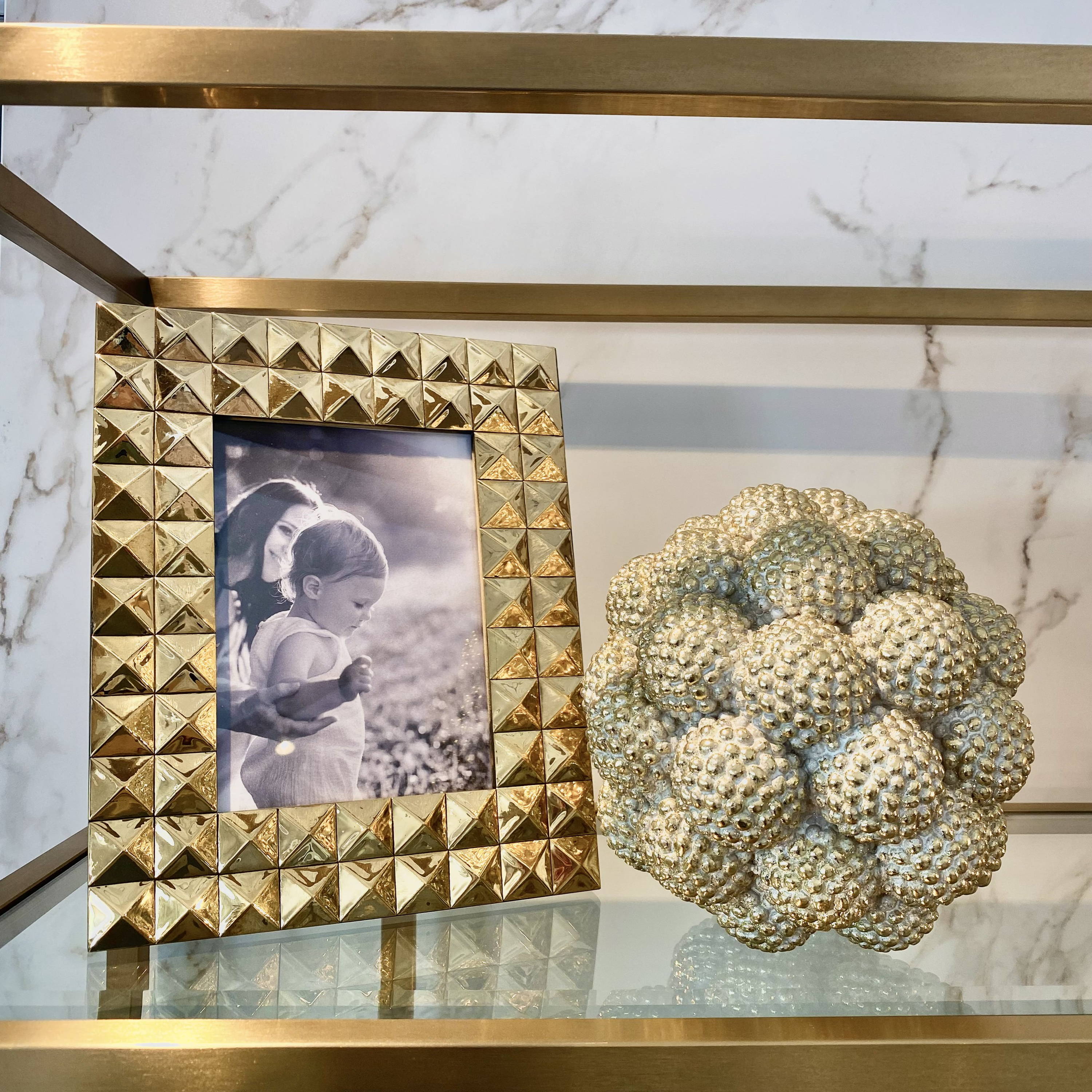 CREATING POCKETS OF INTEREST

CREATING POCKETS OF INTEREST
Each section of your shelf needs to have its own aesthetic to create a wow impact. By treating each section of your shelf as it's very own you're creating beautiful focal points in different areas.
Be creative and experiment with different shapes and heights. We have placed the Bassin Gold Stud 7x5 Photo Frame with the Cluster Decorative Gold Ball to produce a cluster of shapes in one pocket.


EXPERIMENT WITH DIFFERENT
HEIGHTS

EXPERIMENT WITH DIFFERENT HEIGHTS

Don't be afraid to experiment with larger accessories to add different levels within your shelving to create something new and fresh.
We have used the Jomelle Gold Textured Metal Vase to build different levels of height with the shelving area itself. This adds depth to your shelving space to achieve a super luxe look.
Remember to balance! by placing smaller objects around the extra large vase, such as the Decorative Gold Grasshopper Sculpture, it ensures stability.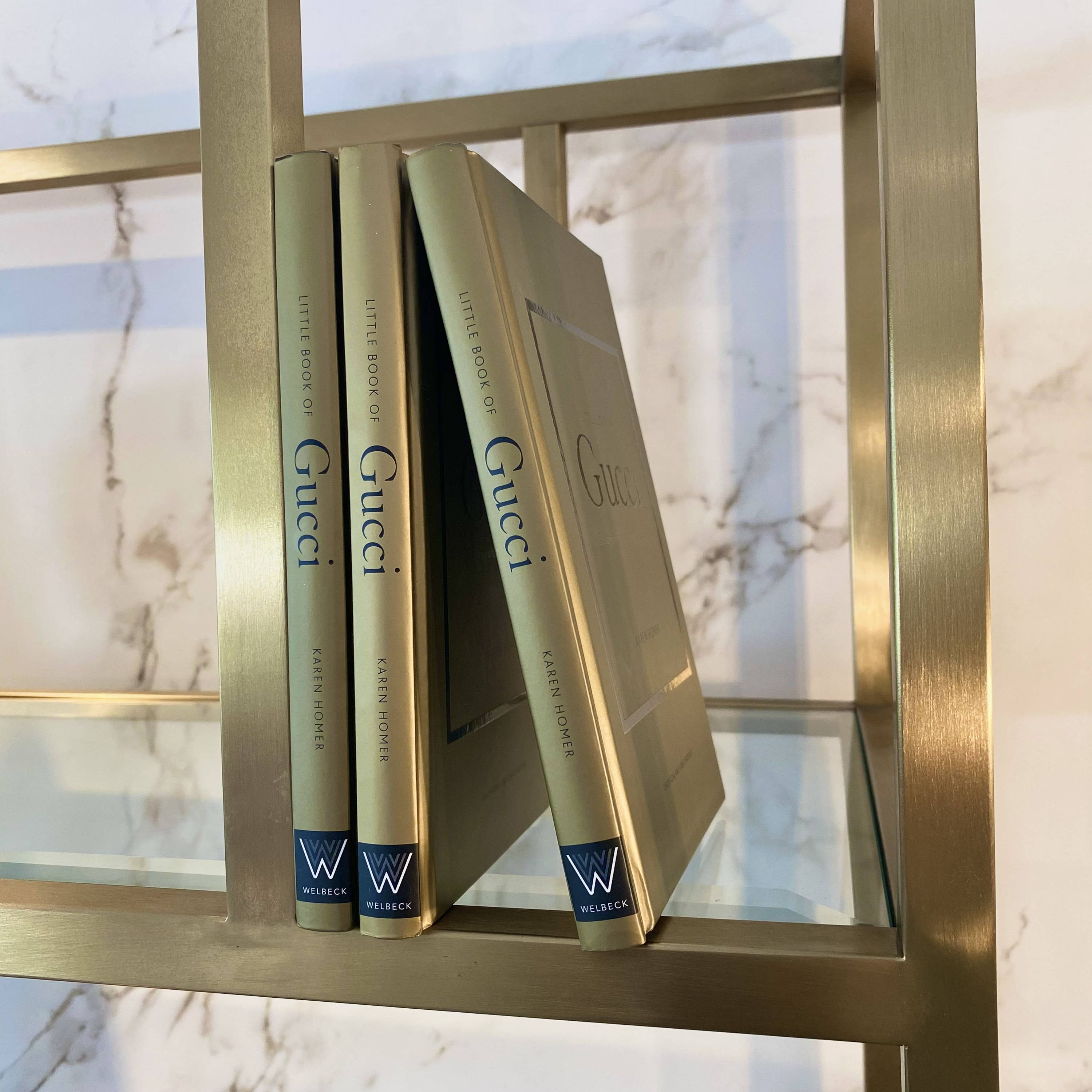 Duplicating accessories? Don't worry, there is definitely a clever way to do it! By doubling or even tripling the same product, it reduces the need to think about a vast array of products which can be quite overwhelming.
We have used this technique with the Little Book of Gucci Hardback Coffee Table Book. This book has been staged as a set of three in the top right corner with one book slanted to create a unique finish. We have also styled this little book with the Collette Gold Chain Sculpture.
It's important not to stage these on the same shelf. Creating space in between each duplication allows the shelf to breathe.
Re-create your very own shelfie in a glam, luxe fashion with our stunning gold accessories.