If you're living in a snug apartment, or simply looking to make your room feel that little bit larger - try some of these top tips to create the illusion of a bigger room. These are super easy to recreate at home!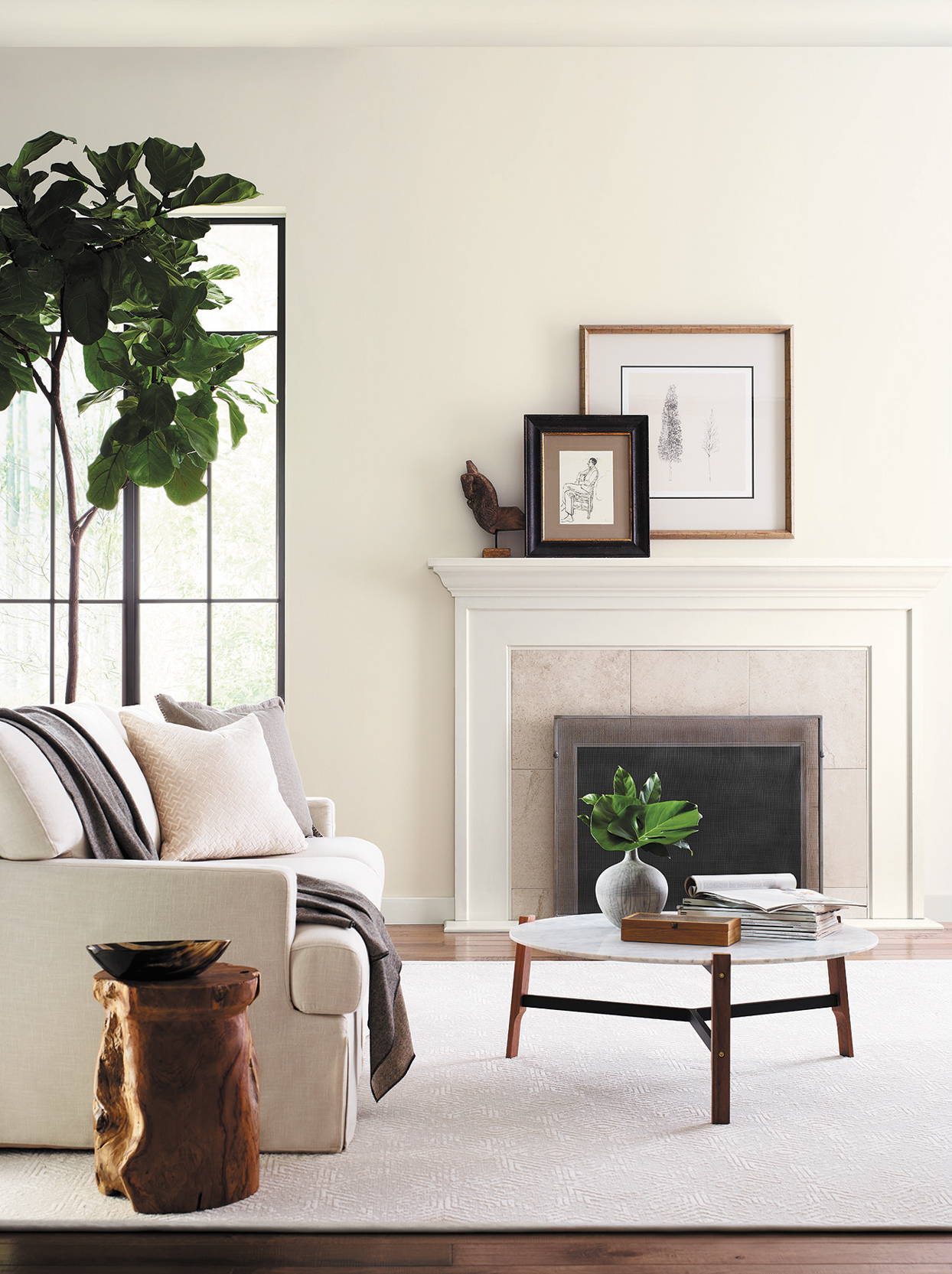 If you want to avoid your room feeling small, avoid the entire room being painted a pure white. Instead, paint your walls an off-white to contrast against a pure white ceiling, which creates the illusion of a bigger room.
By using a soft, off white to contrast your ceiling you can keep a light and breezy look. We'd recommend Pointing by Farrow & Ball!
If you're wanting to keep your walls the same colour, you could alternatively paint the ceiling (or even wallpaper it!) to make the room appear taller.
Making a statement on the ceiling doesn't have to be dramatic. To create the look of a taller room, you could even try a patterned wallpaper like the Agata Ivory & Pearl Wallpaper to increase the height!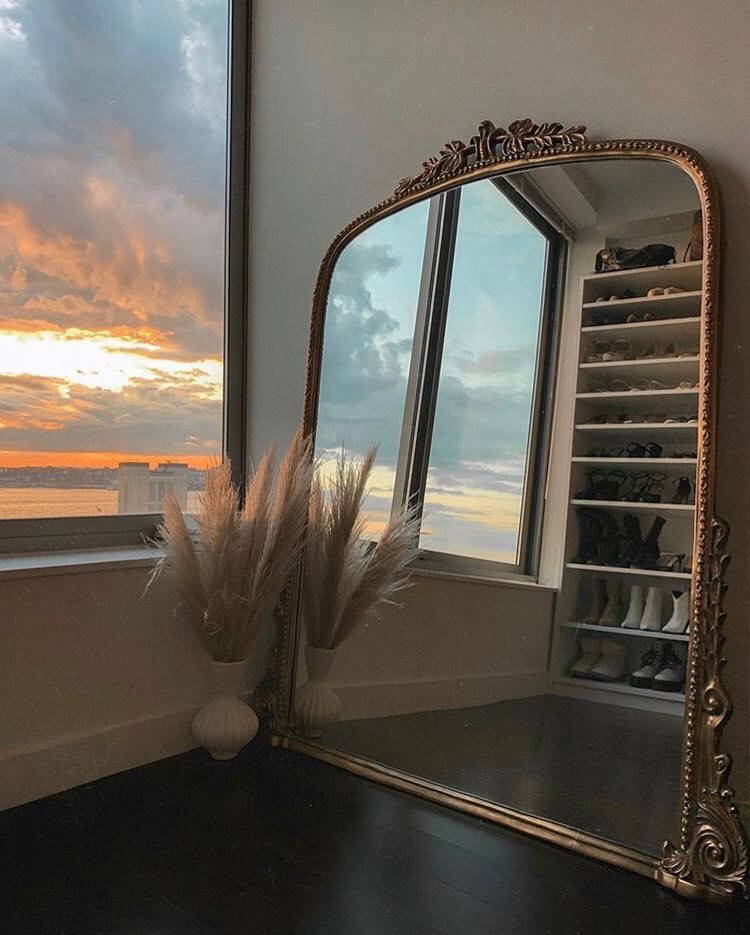 MIRROR, MIRROR ON THE WALL
The best tool in any interior designer's back pocket is using a mirror to make a room feel bigger!
Naturally by reflecting the room, a mirror can immediately make your room look extended. Try an oversized mirror to really trick the eye!
Did you know that natural lighting helps open up your room? Simply place a mirror opposite a window to create a bigger feel and increase natural light in the room.
If your room is tight for space, opt for fewer bigger accessories. This will help you avoid overcrowding your room with lots of small accessories.
Larger ornaments can appear more dramatic without cramping them into the space, perfect for making a statement!
Get the look of a taller room with floor length curtains!
Hang floor length curtains over your window to draw the eye upwards - to really make an impact mount your curtain just below the ceiling (even if your window isn't that tall!) to create the look of a heightened room.
Looking for some new pieces to make your room look even bigger?